JAMIE'S ENTREPRENEURIAL ZEAL was informed by his passions in and away from the office .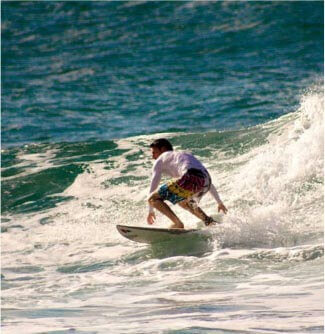 Jamie knows how to lead a rebellious lifestyle.  Whether it's running a digital agency, starting a wakeboarding school, or performing with the music industry's top acts, Jamie's day is anything but boring.
His influence in the development of high profile companies and brands including Electronic Arts, Quiksilver, and BMW has landed him the title of Top 40 Under 40 and Entrepreneur of the Year finalist (Ernst & Young).  Jamie's passion for all things digital combined with his fast-paced, active lifestyle really defines him as an Idea Rebel.
Jamie's natural entrepreneurialism, combined with his educational background in both Business and Computer Science has proven to be a successful formula for the Agency world. This success has been measured through the growth of Idea Rebel. The company has offices in Vancouver, Toronto, and Montreal, earning reputable nods such as Biggest Digital Agencies in Canada, Top Innovators, and multiple awards.
On top of Jamie's achievements in the digital world he is also heavily involved offline in sports and music.  He started one of Vancouver's premier watersports schools, which is still used for charitable events today (Wake Day).  Jamie's also a rock star– No joke. He's been a large part of Vancouver's music scene, earning a Top 40 hit in Canada and performing with some of the music industries top acts.
Jamie's dedication and strong understanding of digital marketing are prime examples as to why he is a key player in the industry.  His green outlook and influence in the Idea Rebel office illustrates his forward thinking, which truly reflects that he loves what he does.  Jamie plans to continue to grow as a Digital Experience Leader around the globe, as long as he can have a surfboard and guitar by his side.