Background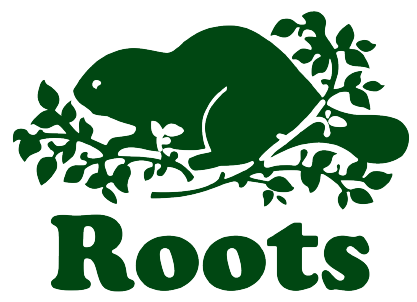 The Idea
Getting personal with Canada's favourite brand – we created an omni-channel user flow powered by Commerce Cloud intelligence, that facilitated a 3-click journey from homepage to checkout. We also employed mobile-first cues like Mini-cart and Search to ensure a superior experience on all devices.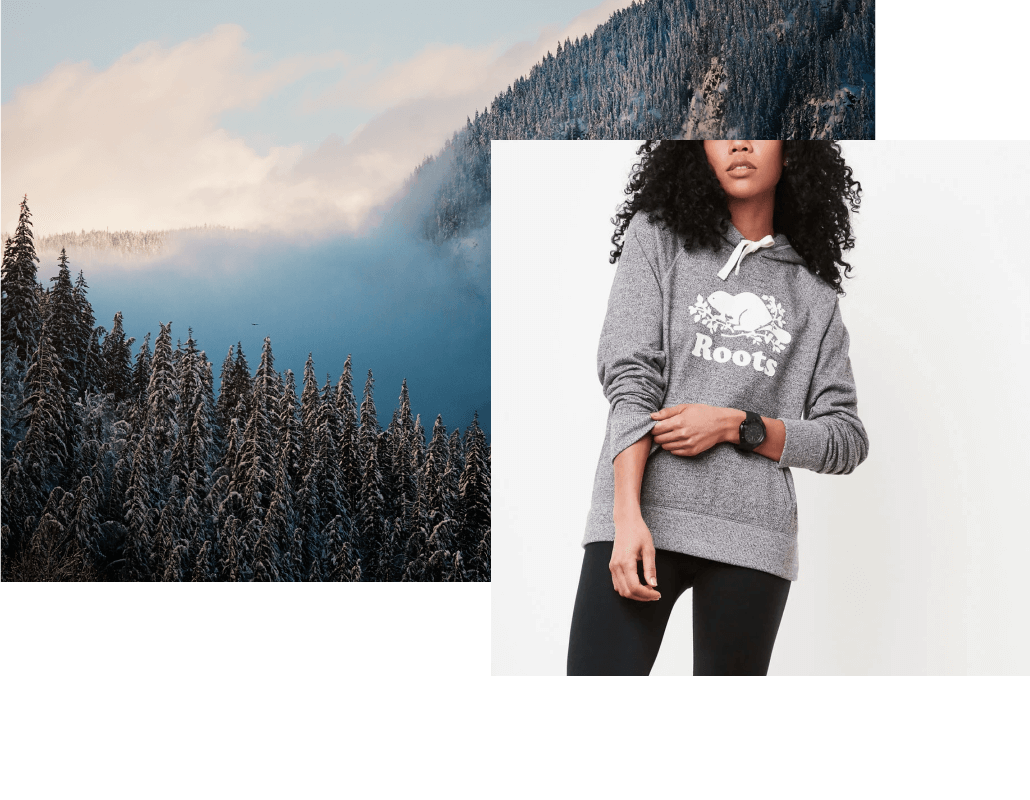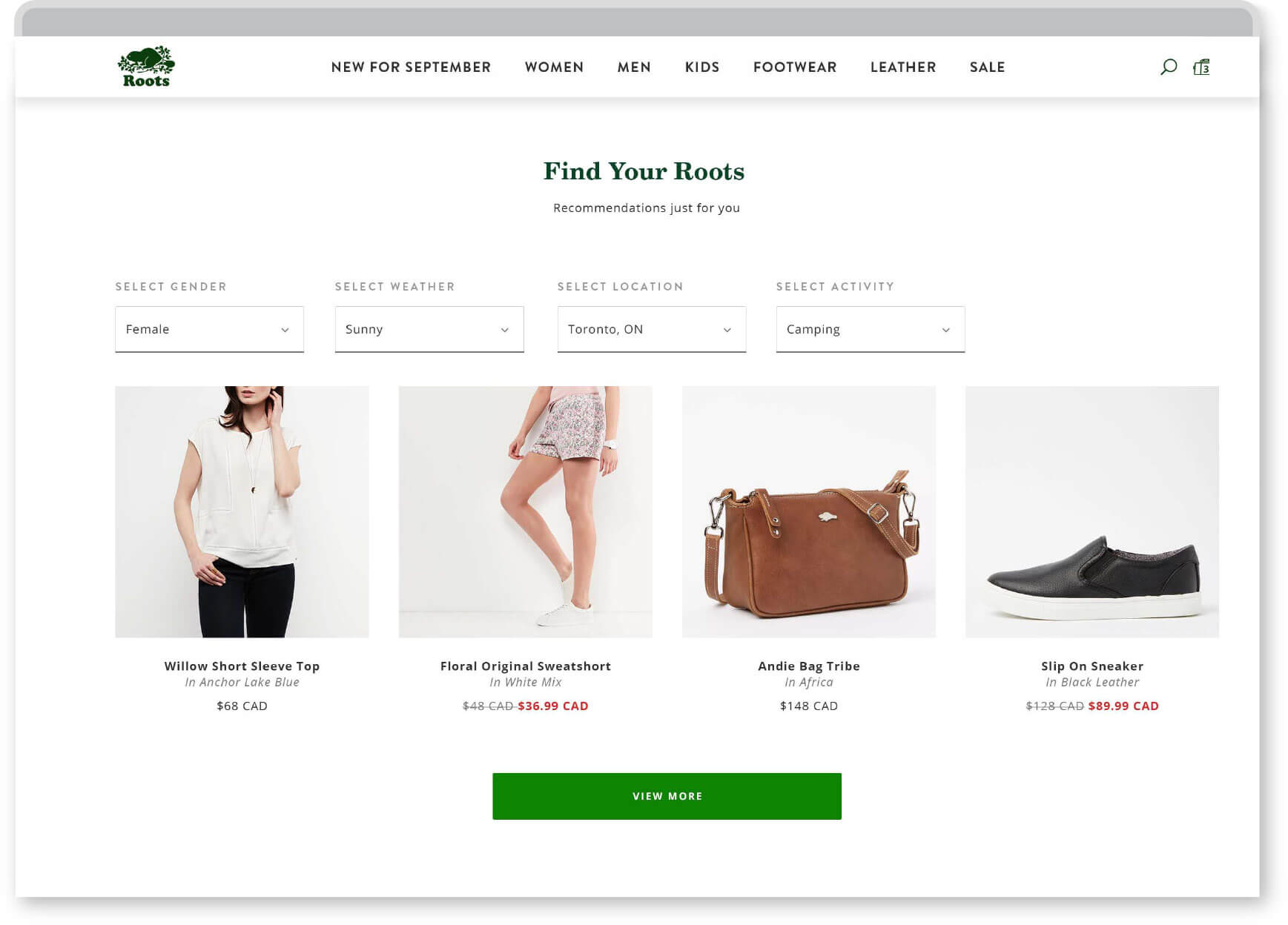 Personalized Shopping Experience
Static ecommerce would simply not suffice, so we developed Roots.com to adapt content uniquely for each user. We all have different taste in clothing, and we all deserve a custom experience, tailored to our tastes.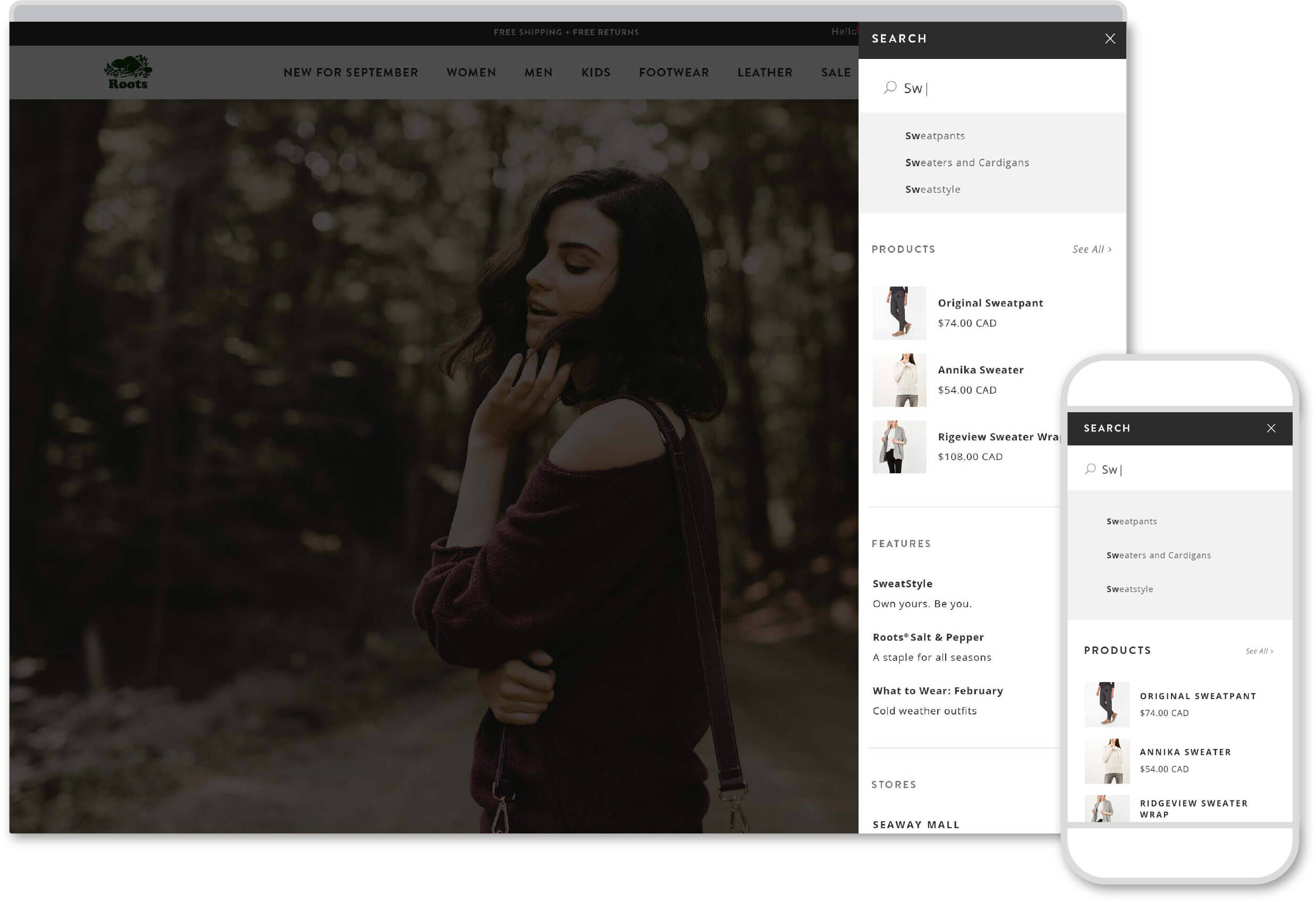 Intelligent Search
The intelligent search box ensures that a customer with a particular product in mind can find that item faster and easier than before by adding in features such as autocomplete and category based results and including relevant products if a search yields nothing.


Results
With an emphasis on personalization, we implemented interface and IA level improvements to increase sales. And ongoing updates will further engage the 30% of Roots customers who are repeat buyers, with an environment that knows their style, what they've bought and what they might be interested in.