Yokohama.ca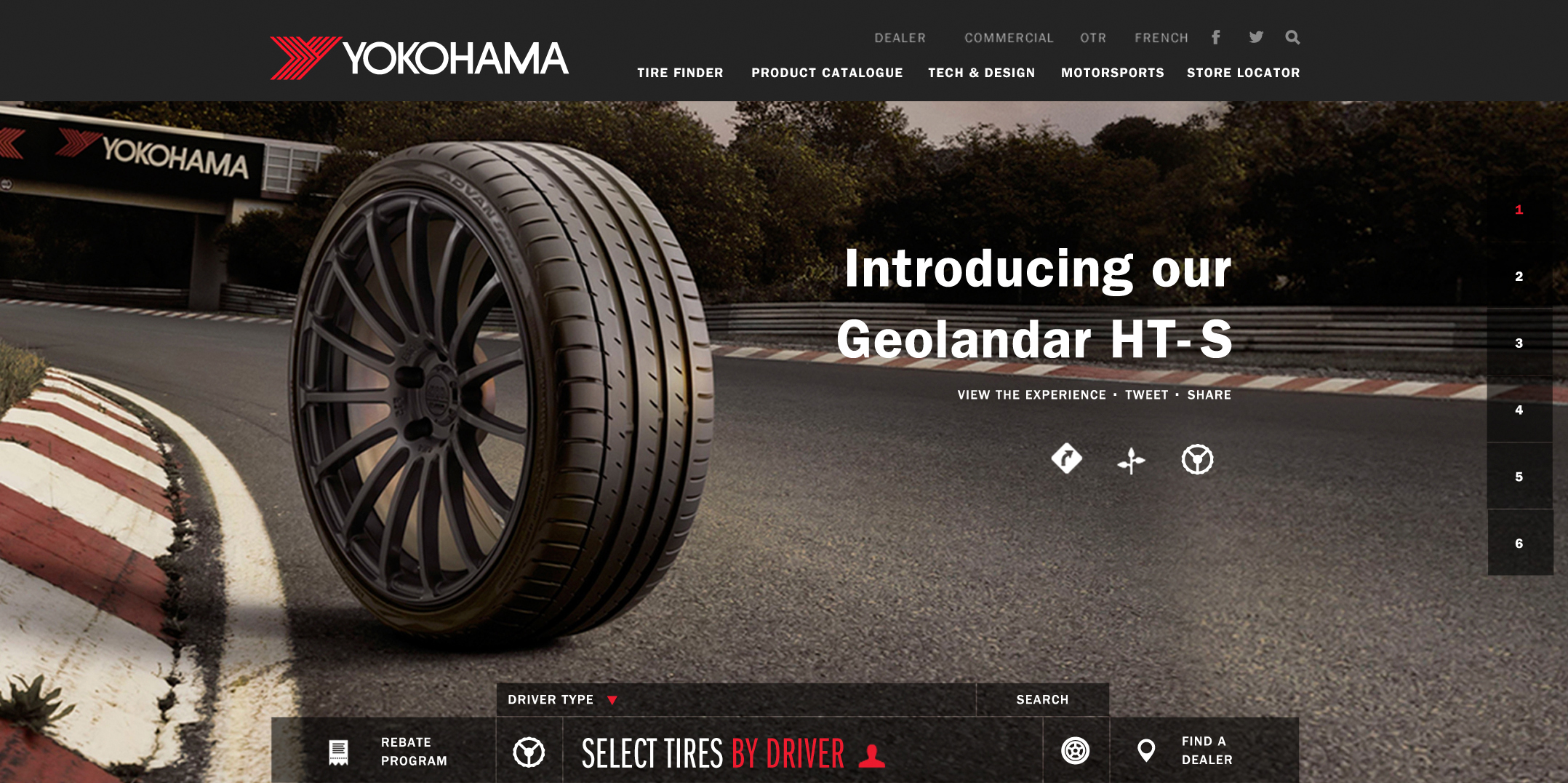 Few brands are as synonymous with high performance as Yokohama. When we set our sights on rebuilding Yokohama.ca we knew the new web experience needed to follow suit. We took this opportunity to create a custom multilingual WordPress site featuring a unique tire selector tool, full product catalogue, dealer locator, technology and design resources, and a motorsports section highlighting Yokohama's racing heritage.
We mapped out a plan to organize the required content and developed an intuitive user interface based on ease of navigation and high impact visuals. Creative direction focused on leveraging product and landscape photography to showcase Yokohama's product line in real world settings.
Custom iconography was also created to help users recognize individual attributes for each tire line. These icons, working in tandem with our organizational tire tags, helped match specific products to unique attributes and driving conditions. This system was integrated with our custom Tire Finder, which allowed users the option of letting the experience lead them to finding a tire that was right for them.
An addition to the website, Idea Rebel also created a parallax web experience to promote the launch of the IceGuard iG52c/iG51v tire in time for the winter tire rush. This experience utilized animations with interspersed video to demonstrate the ice gripping qualities of these new tires. Launching this in tandem with the reveal of the new site ensured that Yokohama's new digital experience and branding both had great exposure and media reach.